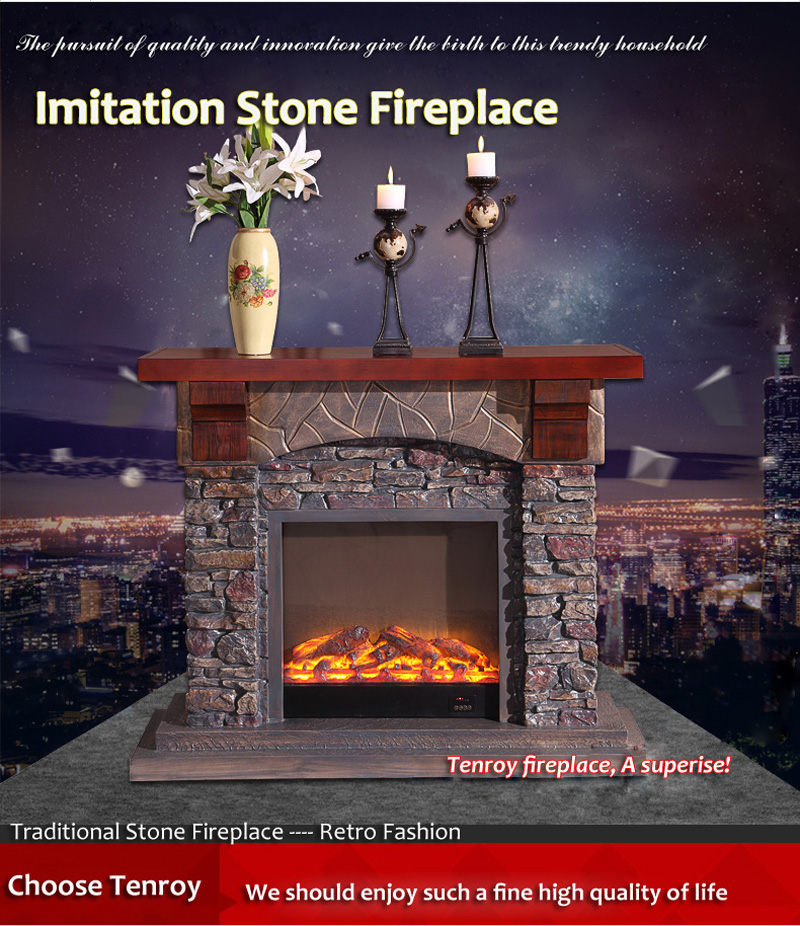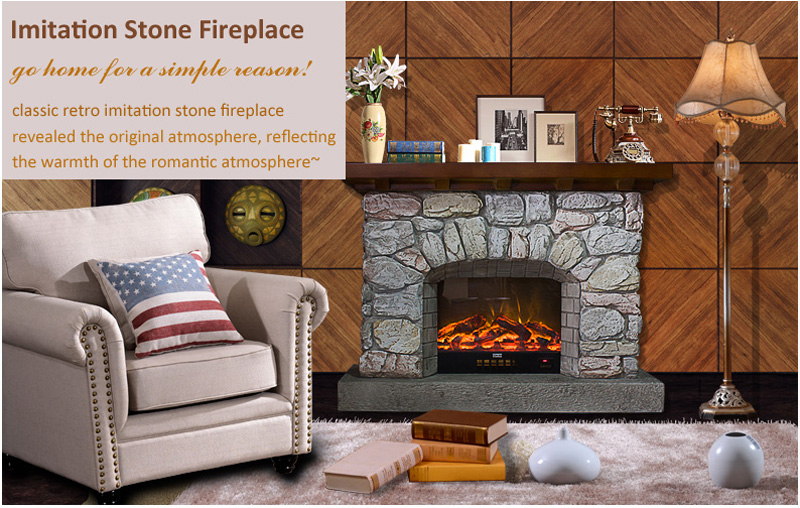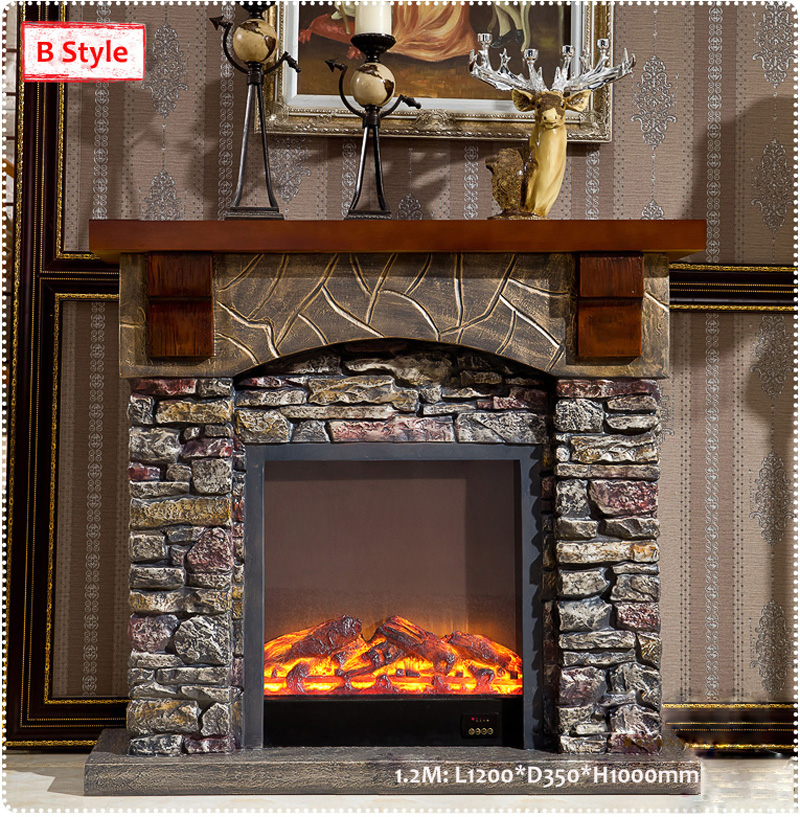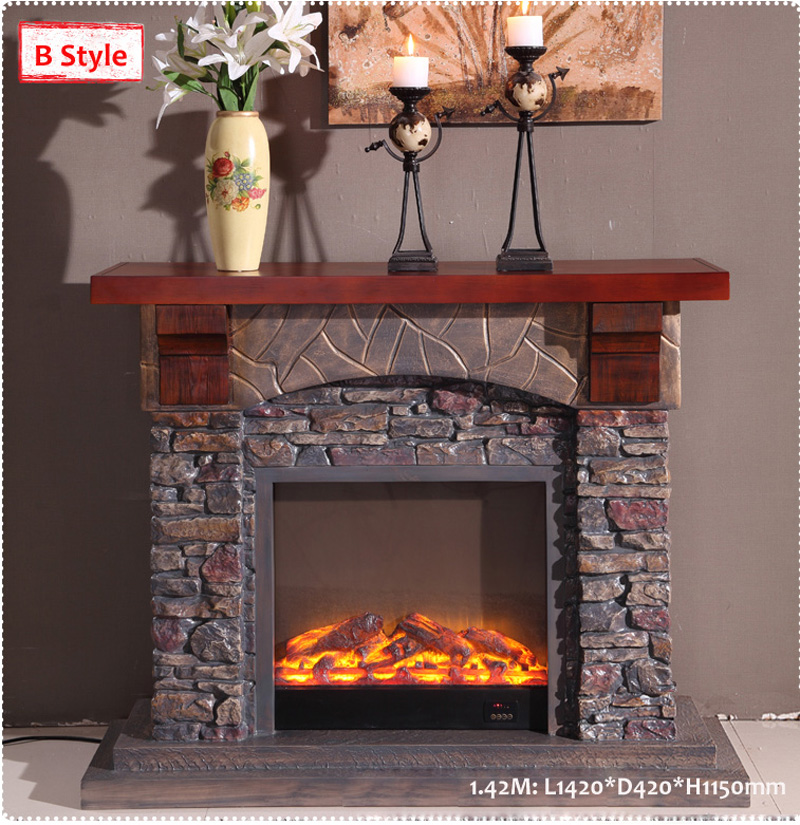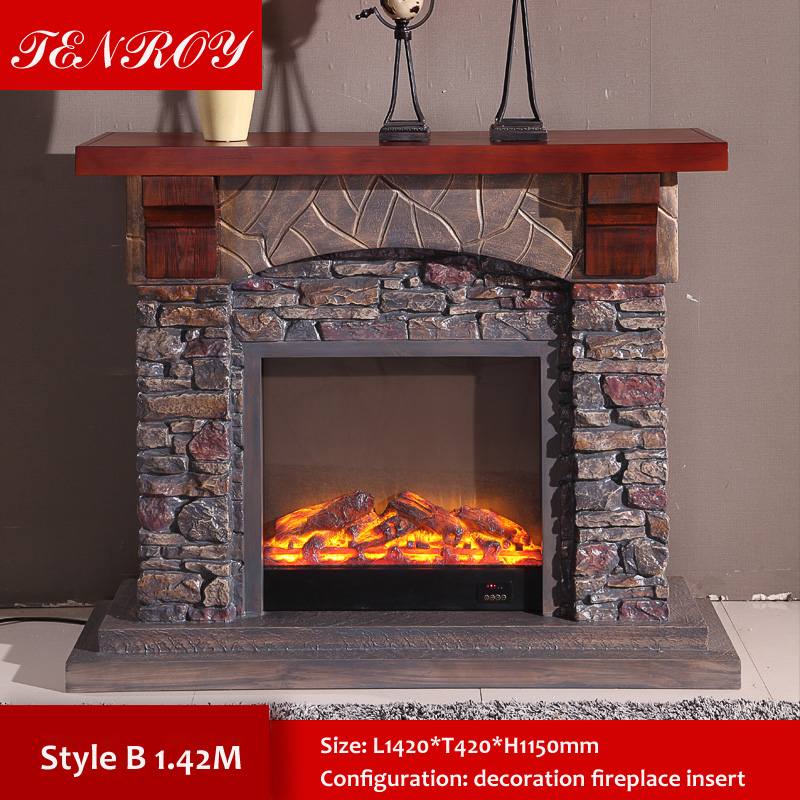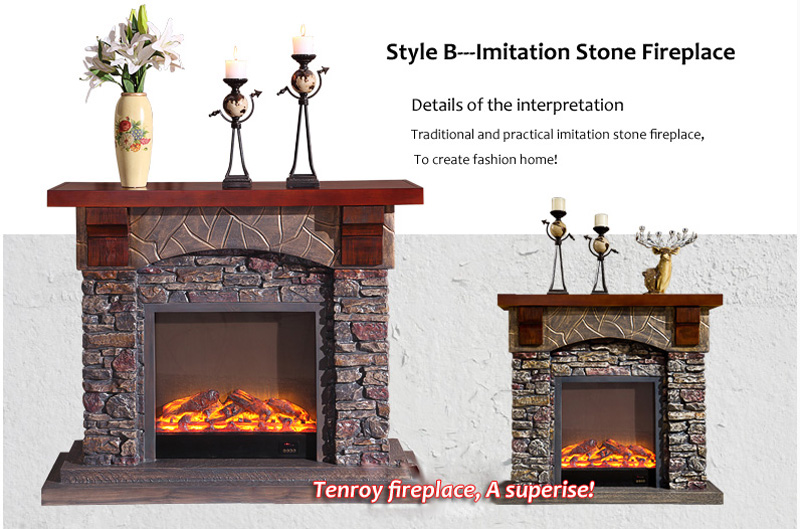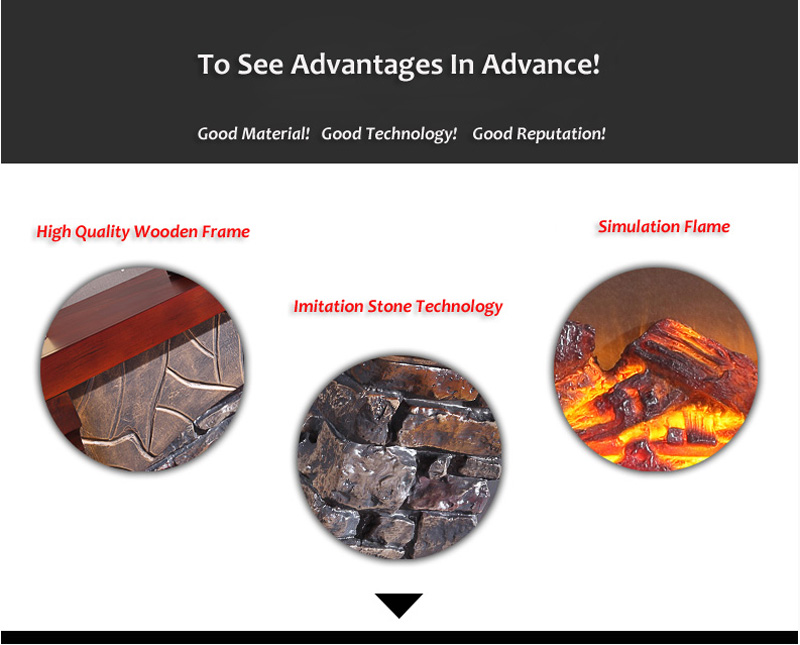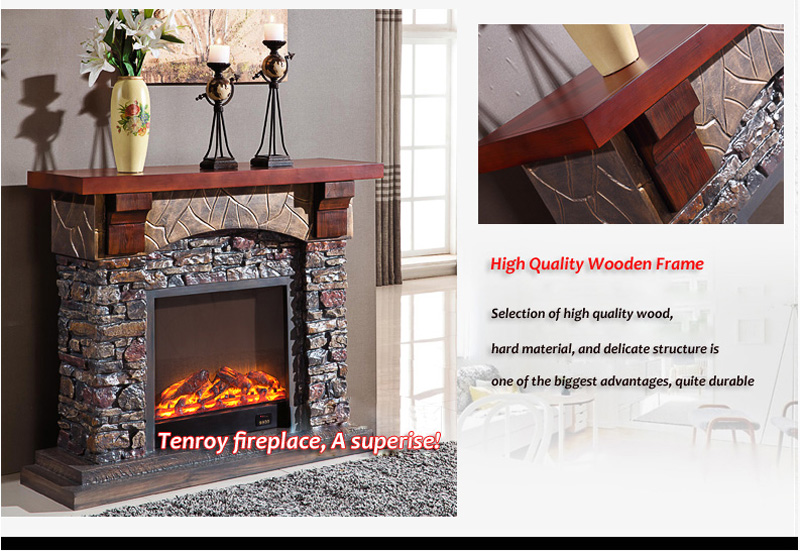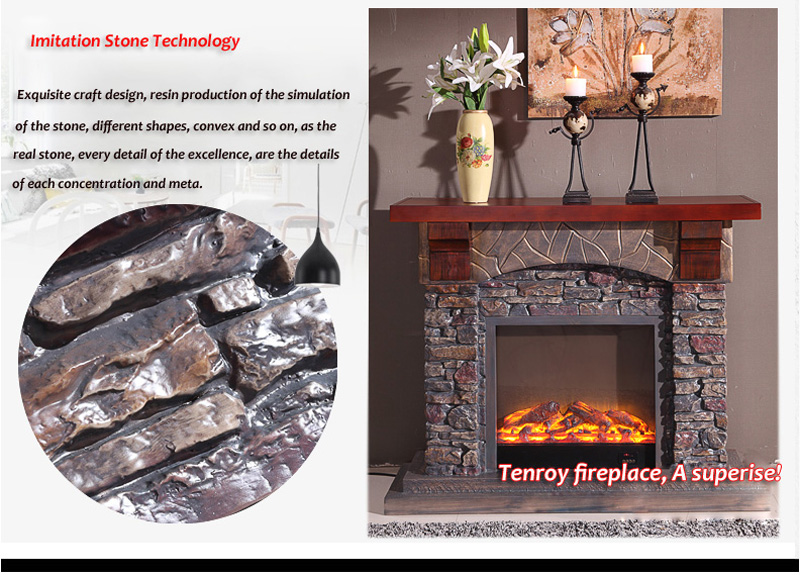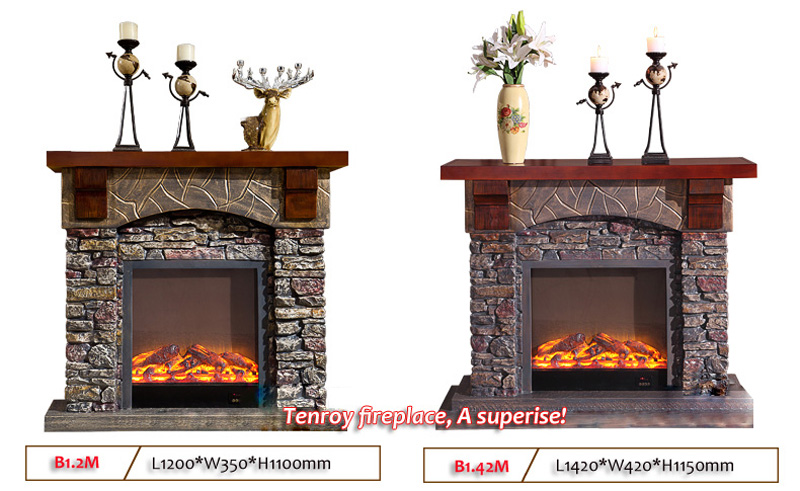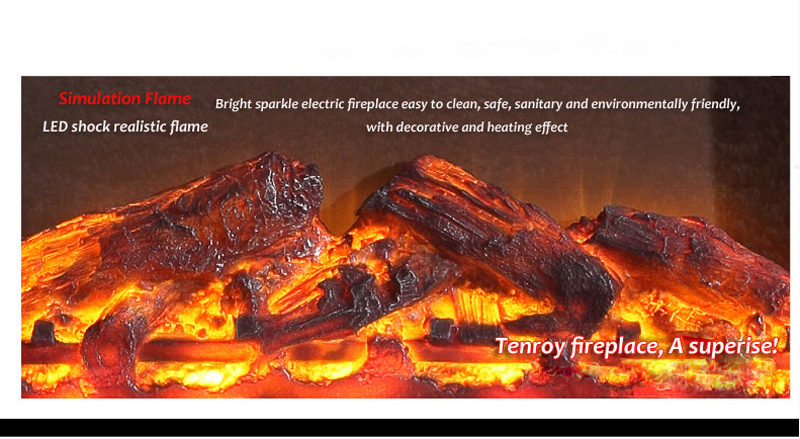 Product Name: European imitation stone electric fireplace

Warranty Period: One year

Product Color: Like picture show

Product Model: T1.0B

Product Size: B1.2m: L1200*D350*H1100mm; B1.42m: L1420*D420*H1150mm

Product Power: for decoration fireplace-12W; for heating fireplace-750-1500W (low temperature750W/high temperature1500W), heating area is 20-30㎡.

Packing List: Mantelpiece+Decoration or Heating Fireplace Insert+Remote Control

Fireplace Insert Type: Decoration Fireplace Insert-simulation flame effect, no heating function, with remote control;
Heating Fireplace Insert-simulation flame effect, has warming function, with remote control.

Product Material: Solid wood + resin + HDF sheet; The outer layer is a closed antique environmental protection paint. Solid wood is mainly used for bottom plate and frame fixed, HDF sheet for the large area of the board, resin is used for carving.

Product Package: 1st layer: foam; 2nd layer: pearl cotton; 3rd layer: carton; 4th floor: wooden frame.
Product Installation: complete installation before shipment. No need to install manually. Can be used after power.